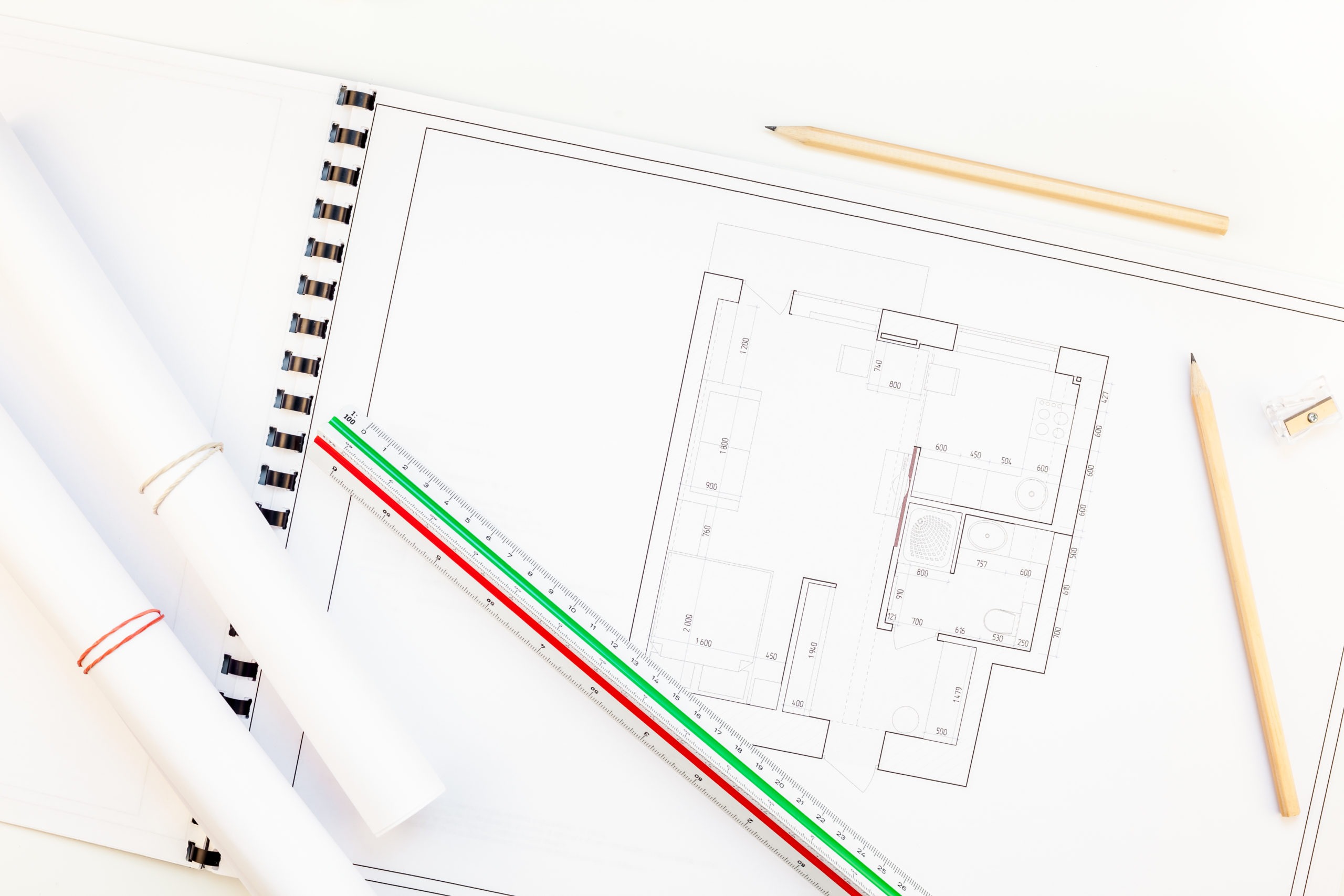 When it comes to buying a luxury home, one of the most important decisions you'll make is choosing the right floor plan. A floor plan can greatly impact the functionality, livability, and aesthetic of your home.
This makes it essential to choose a plan that meets your needs and preferences. However, with so many options to choose from, it can be overwhelming to know where to start.
That's why we've put together this comprehensive guide on what to consider when choosing a luxury home floor plan. We'll cover everything from understanding what a floor plan is, to where to find plans, to what to look for in your new luxury home's floor plan.
Whether you're building a new home or looking to buy an existing one, this guide will help you make an informed decision and find the perfect floor plan for your new home.
What is a Floor Plan?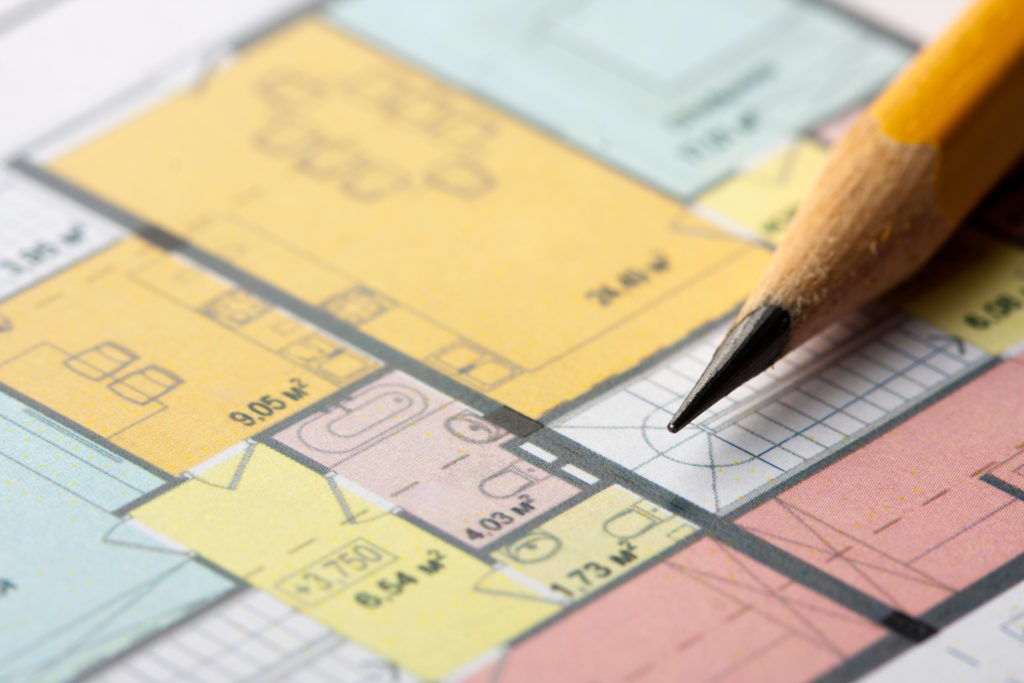 A floor plan is a diagram that shows the layout and design of a home or building. It includes the placement of rooms, windows, doors, and stairways.
It is a bird's-eye view of the home, as if you were looking down on it from above. It includes details such as room dimensions, door and window locations, and any built-in features like fireplaces or cabinetry.
Where to Get House Floor Plans
There are several places where you can get floor plans for homes, depending on your needs and budget. Here are a few options to consider:
Architects and home designers – Architects and home designers often have a portfolio of floor plans that they have designed.
Builders and contractors – Many builders and contractors have a selection of floor plans that they have used in past projects.
Stock plan websites – Just as there are websites with stock photos or videos, there are websites that have stock house plan designs.
Open-source – Some websites provide open-source plans for free. These can be a good start for your own custom floor plan, but be aware that most of these plans are not up to code.
Plan books and magazines – You can find floor plan books and magazines at bookstores, home-improvement stores, and online.
Top 9 Things to Consider When Choosing a Luxury Home Floor Plan
In addition to current trends in house design, there are a number of important factors to consider when designing or picking a floor plan. We've assembled 9 of the top things to look out for as you make your decision:
1. Overall Layout
The layout is essential to the successful functioning of the home and will determine the size, shape, and flow of the rooms. The layout should incorporate all the requirements you have for the home, including the number of bedrooms, bathrooms, living spaces, and other features. It should also optimize space, direct movement patterns in the house, and balance privacy and openness.
A proper layout can also make a home feel more comfortable and inviting. The layout of the home should be functional and efficient, with well-defined spaces for different activities and enough room for the needs of your family and lifestyle.
2. Indoor/Outdoor Living
Outdoor spaces such as balconies, patios, or decks can play an important role in floor plan design. These spaces can be used to create a seamless transition between indoor and outdoor living, allowing you to enjoy the natural beauty of your surroundings while still being protected from the elements.
It's important to consider how these outdoor spaces will be used. For example, if you're looking for outdoor entertainment options, it may be beneficial to include a covered patio or deck. But, if you want a private retreat, a balcony or terrace off the bedroom or other private area may be more appropriate.
3. Natural Light
Natural light is an important aspect of luxury home floor plan design, as it can enhance the overall feel and functionality of a space. Here are a few ways in which natural light can be incorporated into luxury home floor plan design:
Large windows – Large windows are a key feature in luxury homes and allow for ample natural light to enter the space.
Skylights – Skylights are another great way to bring natural light into a space. They can brighten up darker areas of the home, such as hallways or stairwells.
Transom Windows – Transom windows are small windows typically placed above doors and other openings. They can be used to provide natural light to spaces that might otherwise be dark and gloomy.
Glass walls – Glass walls can be used to create a seamless transition between indoor and outdoor spaces, allowing natural light to flood into the home.
4. Privacy
The floor plan design of a home can have a significant impact on privacy. For example, a floor plan can be designed with rooms that provide separate entrances for family members, have a separate bathroom, and avoid direct visibility from one room to another.
Rooms may be strategically so that sight and sound from one area do not reach another—such as placing the living room next to a quiet garden for a relaxing atmosphere. With proper planning, a floor plan can be designed to provide both privacy and practicality.
5. Flexibility
When choosing a floor plan for a luxury home, it's important to consider how flexible it is. Some factors to consider include the ability to easily reconfigure or expand the layout in the future if your needs change.
For example, if you plan to start a family in the future, it may be important to include a nursery or additional bedrooms that can be easily added to the existing layout.
If you plan to entertain guests frequently, it may be important to include spaces that can be easily converted to accommodate large groups of people, such as a formal dining room or a media room.
The ability to adapt the floor plan to your changing needs can ensure that the home remains functional and comfortable for years to come.
6. Ceiling height
The height of ceilings can also play an important role in choosing a floor plan. Higher ceilings create a sense of spaciousness and grandeur in a room.
High ceilings allow for bigger windows that provide more natural light and better ventilation.
Additionally, high ceilings can also accommodate architectural elements such as skylights, mezzanine levels, or even a loft. Low ceilings can create a more intimate and cozy feel and can be useful in rooms that you want to feel warm and inviting, such as bedrooms.
Consider how the ceiling height of each room will impact the aesthetic and functionality of the space.
The relationship between the height of the ceiling and the furniture in the room will change the way the room looks and feels. An 8-foot bookcase will look a lot smaller with 10-foot ceilings than with 8-foot ceilings.
7. Kitchen layout
The kitchen is often the heart of the home, so consider the layout and functionality of the kitchen, and whether it meets your needs for storage, cooking, and entertaining. Think about the flow and functionality of the kitchen in relation to the rest of the home.
An open floor plan with a large island and a seamless connection to the living and dining areas can make the kitchen a central gathering place. But a separate and closed-off kitchen may be more suitable for a home where the focus is on privacy and separation of spaces.
The layout of the kitchen, including the placement of appliances, counter space, and storage, plays a big role in determining its functionality.
8. Storage space
People often overlook storage, but the floor layouts of a home will impact how much room you have to put stuff. It's important to consider the amount and types of storage space that are included in the floor plan, such as closet space, pantry space, and built-in cabinetry.
Think about the functionality of the spaces, such as the location of closets in relation to bedrooms and the size of pantries in relation to the kitchen.
Having ample and well-designed storage space can make a big difference in terms of the overall livability and functionality of a home, especially in luxury homes where homeowners tend to have more possessions and a higher standard for organization and tidiness.
9. Bathroom layout
The layout of a bathroom can mean the difference between luxury and misery. The bathroom is not only a functional space, but it is also a place to relax and rejuvenate. A well-designed bathroom should provide privacy, ease of use, and comfort.
There should be ample space for all the necessary fixtures. A luxurious bathroom will also include features such as heated floors, a steam shower, and a separate toilet area. Adequate lighting and the use of high-end materials can also add to a sense of luxury in the bathroom.
On the other hand, a poorly designed bathroom can lead to cramped and uncomfortable spaces, with limited privacy and accessibility. A bathroom with poor lighting, cramped fixtures, and low-quality materials can make the space feel uninviting and miserable.
Don't overlook the layout of the bathroom when evaluating luxury home floor plans.
How to Make Your Own House Plans
Creating your own floor plan can help you get the luxury home of your dreams. Thankfully, there are software tools available now that make it easier for the average person to design home floor plans.
The final product, however, will require the input of a professional, we can't stress that enough. The steps to get started are:
Gather information and research – Research local building codes and zoning requirements to ensure that your finished plan is compliant. Also, gather information on the land or area where the building will be constructed. This can include things like topography, vegetation, and any unique features of the site.

Brainstorm and Sketch – Sketch different ideas and layouts on paper or in architectural design software. Look for easy-to-use floor plan software designed for consumers. Professional software will have a steep learning curve and stifle creativity. With this step, you're just looking to figure out the basic positioning of walls and the layout of the rooms.

Flesh out the design – If you've created your sketch on paper, move to design software to add more details. If you've already been experimenting in software, flesh out the details to finish the design. Add in architectural details like doors, windows, cabinets, and major appliances such as stoves, refrigerators, and laundry equipment.

Hire a Professional – This is an important last step. Find a quality home builder or architect to finish the design. This will ensure that your design is compliant with local codes and building standards, and is safe to live in.
Can You Change the Floor Plan of Your House?
You may decide that you don't want a new home, but what to create a luxury floor plan for your existing home. This is usually possible, though some walls may be load-bearing and must remain in place.
Depending on the extent of the remodelling, you may need to hire an architect to help you design a new floor plan for your house.
You'll also need to be aware of the building codes in your area and may have to file a building permit with your local government. The permit is to make sure that the changes follow building safety and construction codes.
Once you have the plans approved, you can hire contractors and other professionals to make the changes. This may include a plumber, electrician, or carpenter.
Who Designs Home Floor Plans?
There are several professions you can turn to for help designing your house floor plans. Which one you choose will depend on your goals in the current phase of the project. These professionals include:
Interior designer – An interior designer is skilled in determining the most effective use of a given space. They create plans that mix form and function while allowing space to flow.

Architect – An architect is responsible for designing the structure of a building down to its bones. They are responsible for creating a framework to bring in other design elements.

Homebuilder/Remodeler – Homebuilders and remodelers are the individuals responsible for executing plans created by an architect or interior designer. These people are skilled in bringing the designed space to life.
Final Thoughts
When choosing a floor plan for a luxury home, there are many important factors to consider. From the overall layout and design to the specific features and amenities, every detail is important in creating a functional and visually stunning living space.
To ensure that your luxury home is designed to your exact specifications, it's important to work with a professional home builder who can guide you through the process and help you create the home of your dreams.
Cressman Homes is one such builder with a wealth of experience in building luxury homes. With our attention to detail, and commitment to quality, we can help you create a home you'll love.
Contact us today to learn more about how we can help you create a luxury home you'll want to show off. If you plan on living in BC and you're looking to build your dream home, visit our site to see the luxury floor plans of available homes.